Developer Bloor Homes has opted for a centralised LPG supply from Flogas to power its brand new off-grid housing development in Suffolk. Not only does the new miniature LPG grid deliver instant and reliable gas to residents, but it also helps ensure the development meets the minimum new-build efficiency requirements outlined in Building Regulations.
Set in the desirable and remote village of Kentford, the Lanwades Park development comprises 41 homes – a selection of both private and social housing, with properties ranging from two- to five-bed. To meet the high energy demands of the development, Bloor Homes was keen to secure a dependable fuel source, one that was cleaner than oil, but would also allow residents to operate as though they were on the mains gas network.
Bloor Homes engineer Jason Evans says: "We ruled oil out of the equation early on, as it's dirty and not as cost effective as other options. Mains gas wasn't a viable option either, as the cost of piping was far too high for a development of this size. That said, we still wanted people to reap the benefits of an uninterrupted central supply for their heating and cooking needs. This is where the Flogas LPG grid came in. It allowed us to have one communal system that fed directly into individual homes, providing them each with their own metered supply. The response has been fantastic. Not only are our customers reducing their carbon footprint, but importantly they really don't feel off-grid at all."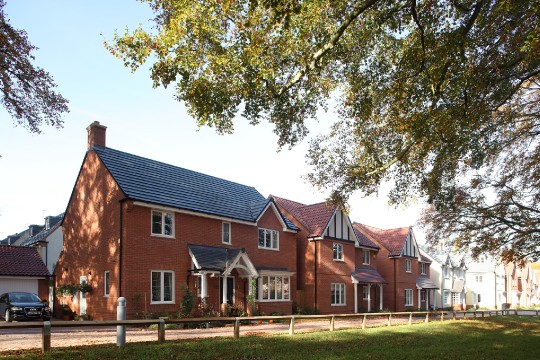 The Lanwades Park development has four two-tonne LPG bulk tanks, which are discreetly buried underground in a small landscaped, public space. These tanks are fitted with telemetry systems, which automatically alert Flogas when a top-up is required so residents never go without a continuous supply. Each property is also fitted with its own gas meter, so homeowners are billed based on actual readings according to their individual usage.
Continues Evans: "Convenience was at the heart of our decision, which is why we opted to have one central storage location rather than having to excavate each garden to accommodate individual tanks. It was also very reassuring for us and residents to know that the central tanks would never fall below 45% thanks to the telemetry units and reliable delivery service. This was yet another reason we didn't opt for oil, as customers would have had to keep a constant eye on their usage to ensure they didn't run out.
"It's also been hugely convenient working with the team at Flogas. Whilst I was involved during the important design stages, as soon as the job was transferred to the site, I didn't hear anything again. This was a great sign, as it meant everything had gone smoothly and had happened on schedule – so it was completely hassle-free!"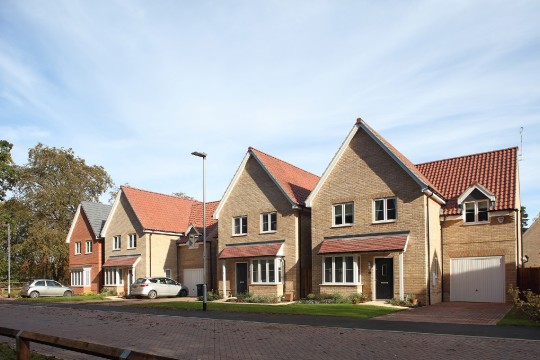 Commenting on the install, Nicky Perry, Business Development Manager at Flogas, says: "This rural development is a shining example of how an LPG grid can provide the best solution for both the developer and the homeowner. Bloor Homes has been able to specify a lower-carbon alternative to oil, whilst providing an effective, reliable fuel solution for its residents. For occupants, they're benefiting from an efficient, economical and cleaner supply with a smaller carbon footprint and full peace of mind."
Flogas has more than 30 years' experience in providing LPG solutions to housing developers nationwide – and a dedicated team whose sole aim is to make it as easy as possible for developers, architects, installers and specifiers to build off-grid homes with a reliable LPG supply. Flogas also works with existing estates, helping them convert from oil or solid fuel to LPG, with full project management to ensure a seamless transition. The team consists of specially trained, dedicated experts who fully manage the installation process from start to finish, from site appraisal and planning stages, through to system specification, design, installation and after-sales maintenance.
For more information on Flogas'srural housing development offering visit flogas.co.uk/metered-estates-developers or call 0800 313 4720.