Case Studies
Double distillery win for Flogas Britain
18/04/2017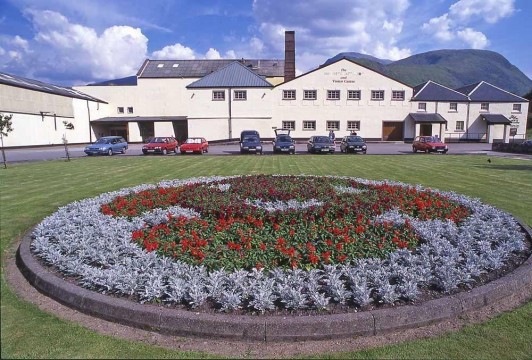 In a move to break their dependency on costly and inefficient oil heating, two more Scotch whisky distilleries have committed to switching their processes to run on cleaner LPG (liquefied petroleum gas) from leading supplier Flogas Britain. Similar projects have seen distilleries reduce their annual carbon emissions by more than 18%.
Both Ben Nevis Distillery in Fort William and Bladnoch Distillery in Newton Stewart have signed contracts with Flogas to overhaul their existing oil-fired distillery heating systems, and replace them with more modern, efficient LPG alternatives. They will also benefit from ongoing delivery of a reliable, cost-effective LPG fuel supply from Flogas to help meet their considerable energy needs.
Michael Ridpeath, Distillery Manager at Ben Nevis Distillery, says: "We're one of the oldest licensed distilleries in Scotland, and being nestled at the foot of Ben Nevis means a conventional mains energy supply just isn't an option for us. We've been relying on oil to heat our stills, but it's well known for being a dirty and costly fuel, so we've asked Flogas to replace our whole heating system with an LPG alternative. It's set to boost our carbon credentials as a business and makes real long-term sense for us – we're very much looking forward to seeing good results for years to come."
Ian MacMillan, Master Distiller & Blender at Bladnoch Distillery, says: "Bladnoch has a rich history dating back to 1817, but had ceased production for several years before being taken into new ownership and restored to its former glory. Part of this restoration was about returning to traditional production methods, becoming much more efficient and environmentally aware – and our new LPG heating system will help fuel these, whilst also managing our environmental impact. With Flogas supply, we'll benefit from a smaller carbon footprint and all the convenience of a fuel we can rely on."
Flogas has more than 30 years' experience helping off- and on-grid businesses meet their energy needs. As well as operating more depots than any other UK LPG supplier, it also provides LNG (liquefied natural gas) for large-scale heating and transport, and mains gas for small and medium businesses nationwide.
Stacey Morgan, Sales & Marketing Director at Flogas, concludes: "Whisky distilling is an energy-intensive process, so distillery owners across Scotland are faced with the same challenge: how to meet their heating requirements whilst keeping emissions and costs down. We're very pleased to be helping Ben Nevis and Bladnoch do just that, as they join the increasing number of off-grid distilleries making the switch from oil to Flogas LPG. With recent projects delivering annual savings of up to 19% on CO2 emissions and up to 20% on fuel bills, the benefits speak for themselves – and it's easy to see why distilling has become such a growth area for us."
For more information on Flogas' energy solutions offering please visit www.flogas.co.uk or call Neville Scott (National Business Development Manager) direct on 07767 005011.