LPG Industry News
EFFITRAILER™ pilot lights the way for Flogas
08/05/2017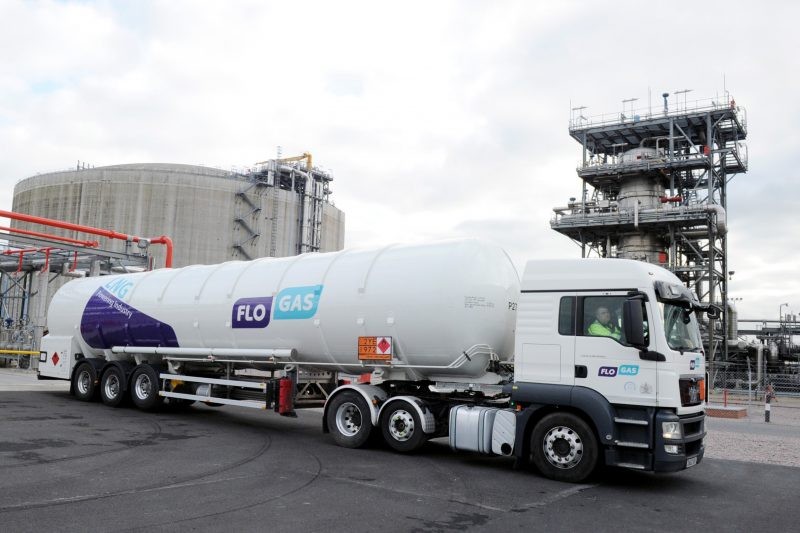 Flogas Britain has commenced a six-month pilot project to trial Michelin solutions' EFFITRAILER™ programme, in a move designed to maximise trailer safety, compliance, and boost efficiency through increased trailer fleet optimisation.
Michelin solutions has retrofitted the programme's telematics to 21 trailers divided across Flogas' liquefied petroleum gas (LPG) and liquefied natural gas (LNG) tanker trailer fleet, plus several specialised flatbed trailers serving its gas bottle distribution operations. The tankers deliver to Flogas customer sites nationwide, while the flatbeds carry out deliveries, as well as doubling up as portable storage facilities for gas bottles in customers' yards.
EFFITRAILER™ telematics feature an on-board datalink, tyre pressure monitoring system, electronic braking system data analysis and can provide constant geolocation – making it perfect for the estimated 90 per cent of trailers in Europe that do not use trailer telematics.
Stephen Moir, Fleet Manager at Flogas, says: "Maximising safety and compliance is our number-one priority, and that's why we're piloting EFFITRAILER™. Michelin solutions told us it will help to keep a closer eye on the condition of our trailers 24/7; checking tyre pressures, weight distribution, and even if a delivery is on time – and we wanted to put it to the test.
"It should give us the ability to react fast to any tyre-related issues before they become a problem, boosting fleet uptime. Plus, should an issue crop up during a delivery, we can direct the driver to the nearest tyre dealer, or pass on precise location data to a mobile service van."
Moir adds: "It's still early days, but so far we've been particularly impressed by the programme's geolocation capabilities, which remain active even when the trailer is disconnected. This means EFFITRAILER™ can keep tabs on our flatbeds, which can sometimes sit in a customer's yard for weeks at a time. What's more, before we arrive to collect the trailer, we can already have checked the tyre pressures remotely and know it's ready to roll. This could potentially be a huge time-saver."
The 21 retrofitted trailers are part of a 500-strong fleet of commercial vehicle assets, which ranges from 3.5-tonne light commercial vehicles to 44-tonne articulated trucks.
As an EFFITRAILER™ customer, Flogas also has access to a full suite of real-time data generated by the Michelin solutions programme – designed to improve fleet efficiency and provide an opportunity for in-depth forward planning. The reports detail each vehicle's mileage, the length of any periods of abnormal downtime or 'wait-time', the 'unhooked' or 'towed' status of the asset, and whether the trailer is overloaded.
Flogas is also benefitting from a commitment by Michelin solutions to reduce the number of tyre-related trailer breakdowns by up to 50 per cent on all trailers equipped with EFFITRAILER™. This is made possible because the on-board TPMS system provides constant analysis of tyre status, helping to inform a proactive tyre maintenance and replacement programme – cutting fleet downtime, improving safety and reducing the potential for costly roadside breakdowns.
EFFITRAILER™ can be installed on all trailers equipped with EBS, regardless of age or manufacturer, and is available regardless of current or future tyre policy.
The EFFITRAILER™ telematics package also offers additional optional capabilities, including 'asset ID', which identifies which EFFITRAILER™-equipped asset is linked to which tractor unit, for better monitoring of subcontracted business. The package can also display the temperature inside the trailer, while a door opening sensor provides confidence and security for operators, flagging any abnormal openings off the logged route, or at unusual hours of the day.
Flogas is a major supplier of LPG, LNG, and mains gas. Established more than 30 years ago, the company provides affordable and reliable energy solutions to domestic and business customers across the UK. Flogas fits Michelin new and Michelin Remix tyres under a separate contract with national service provider ATS Euromaster.