GeneralLPG Industry News
Flogas acquires Cornwall gas supplier
05/04/2017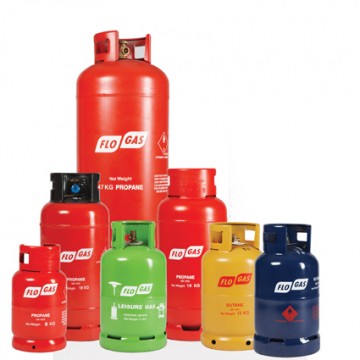 National energy specialist Flogas Britain has acquired Bodmin-based bottled gas supplier J&P Hamling. The move will give customers in Bodmin, St Austell and the surrounding areas access to a reliable, cost-effective supply direct from Flogas – including bottled propane and butane, as well as gas heaters and other accessories.
Family-run J&P Hamling has been serving off-grid homes and businesses in Cornwall for more than 40 years, providing a range a bottled gas solutions for heating, cooking and leisure. With owner John Hamling retiring, Flogas' team of local energy experts has taken over operations, which will now be serviced by the Flogas depot in Roche. As part of the acquisition, the team will continue to work closely with John and his son James, to ensure new and existing customers can rely on top-quality gas supply and competitive prices.
James Hamling explains: "J&P Hamling has been part of the Cornwall community since the 1970s, so when the time came to sell it was really important for us to choose a supplier who would carry on putting our customers first. We know that the Flogas team will do just that: not only do they have established expertise in the local area and a central Cornwall depot, they're also backed by a national network and a customer service reputation that's second to none. I'm looking forward to working with them as a delivery driver, while my dad will continue to provide operations and sales support for the rest of 2017."
Flogas Britain is one of the country's leading suppliers of LPG (liquefied petroleum gas), and also provides LNG (liquefied natural gas) and mains gas to businesses nationwide. As part of the takeover of J&P Hamling, it will service current and new customers in Bodmin, Camelford, Delabole, Liskeard, Newquay, Padstow, St Austell, St Columb, Wadebridge and all the Clay villages. Flogas has more than 30 years' experience providing reliable off-grid energy to homes and businesses across Cornwall – and with more UK depots than any other supplier, offers fast, free delivery.
Lee Gannon, Flogas managing director, says: "We're very pleased to have added J&P Hamling to our Cornwall offering. John and James Hamling have built a wonderful reputation with their customers over the years, and we're proud to have them on board as we continue to provide local people with the very best service and expertise.
"This is an exciting time for Flogas Britain in Cornwall and elsewhere. The expansion of our operations here is an indication of our future growth strategy across Britain: in keeping with our ambitious plans to remain local and national energy experts in 2017 and beyond."
To speak to Flogas about dependable, affordable LPG in your area, contact one of its local experts on 0800 574 574.