General
Flogas are proud sponsors of the Rainbows Hospice's 'Bubble Rush'
02/10/2016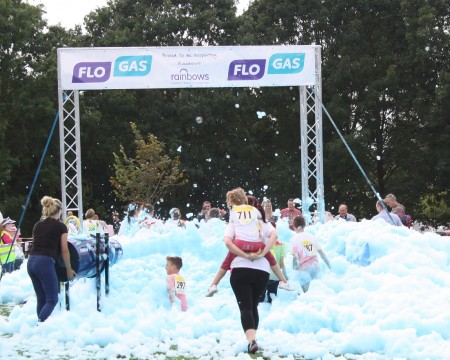 We are proud to have been a sponsor for a local charity, Rainbows Hospice for Children and Young People, who on Saturday  24th September, held a 5k 'Bubble Rush' run, at Mark Eaton Park in Derby.
It was a fantastic day with just over 1,750 runners taking part and plenty more spectators too. The races go off in four staged waves and it was a great atmosphere.
Next year there will be two events – one in Leicester and one in Derby – so we will keep you posted with news on how to register nearer the time.
For now, though, enjoy some pictures of the fun that was had by all and we're proud to have sponsored such a fun event for a truly worthy cause.
Well done to everyone who took part.