LPG Industry News
FLOGAS BRITAIN LAUNCHES SPECIALIST RURAL HOUSING DEVELOPMENT TEAM
16/11/2016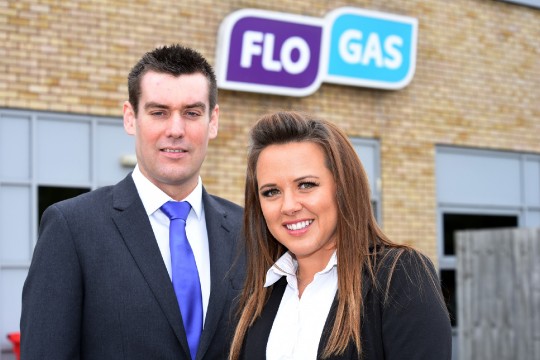 Flogas Britain, one of the UK's leading liquefied petroleum gas (LPG) providers, has created a specialist Rural Housing Development Team, to further strengthen the support it gives to rural, off-grid housing developments.
The team's core focus will be to help off-grid housing developments operate "as if" they were on the national mains gas network, by creating a miniature gas grid that provides an uninterrupted supply of LPG directly into individual homes, from bulk storage tanks located on-site or underground.
Part of DCC Energy, the leading oil and LPG sales and distribution business in Europe, Flogas has been building rural miniature gas grids – often referred to as 'metered estates' –  for over 30 years, and operates hundreds of them across the UK.
The launch of the Rural Housing Development team sees Flogas expand its offering, increasing the expertise it can give to rural housing developers, architects and home-owners, and recognises the rapid growth of the rural house building sector.
The team will consist of specially trained, dedicated experts who will fully manage the LPG installation process from start to finish, from the site appraisal and planning stages, through to system specification, design, installation and aftersales maintenance. Their aim will be to make it as easy as possible for developers, architects, installers and specifiers to build off-grid homes with low-cost, efficient and environmentally friendly energy for heating, cooking and hot water. They will also work with existing estates to convert them from oil or solid fuel to LPG, with full project management to ensure a seamless transition.
By operating on LPG as opposed to oil or solid fuels, homeowners can make huge cost savings, and reduce their carbon footprint by up to 50%, which from a developer's perspective will make the homes easier to sell.
In addition to providing hassle-free solutions during the build phase, Flogas will also provide customer service that is second-to-none to the eventual house purchasers. LPG will be delivered via the UK's largest LPG depot network and storage tanks will be fitted with full telemetry, ensuring supply to the homes is never interrupted. Additionally, each property will be fitted with an individual smart meter to ensure all billing is based on actual readings for that property rather than estimates, and homeowners will benefit from competitive pricing, transparent billing and online account management tools.
Nicky Perry, Business Development Manager at Flogas, said: "We've been working with rural housing developers for more than 30 years, so we're delighted to be creating this specialist team to further strengthen the support we can give them.
"We pride ourselves on being experts in energy, and with a wealth of LPG experience, the new team will be able to provide even more tailored solutions to help house builders in rural areas reap the rewards of a more secure, efficient and economical fuel supply.
"Our aim is to make life as easy as possible for both the developers and subsequent homeowners. We'll deal with everything, so developers can focus on building the properties, and home owners will feel like they are on the national grid, enjoying cheaper and greener energy than they would with solid fuel or oil
She concluded: "As space in urban areas becomes progressively limited, we're seeing more and more homes being built in rural areas, away from the national gas grid. There is, therefore a bigger demand for rural heating solutions than ever before; and with home-owners looking to keep costs and emissions as low as possible, metered estates are becoming increasingly popular. Our new Flogas team is looking forward to being at the heart of it."
Developers interested in finding out more can visit: https://www.flogas.co.uk/metered-estates-developers or call 0800 313 4720.