Sustainability
Flogas shows businesses how to benefit with biomass at free event
17/11/2015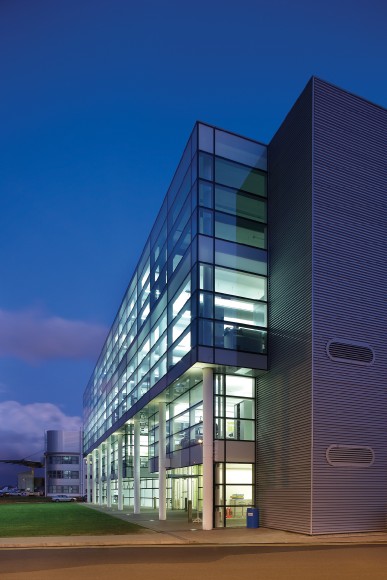 Businesses looking for a cost-effective, sustainable energy solution are invited to learn about the real benefits of biomass at a free event in Bedfordshire.  Held on Thursday 3rd December (10am – 2pm) at Cranfield University, a host of industry experts will be on hand to explain how biomass can boost your bottom line, and why it pays to act now to get the very best long term returns. 
As well as learning about the impressive business case for biomass, attendees will also get the chance to see a successful system in action. Having recently integrated a 950kW Flogas Renewables biomass boiler into its existing district heating system, the team at Cranfield University will be showcasing how it's now able to deliver 24/7 heating and hot water to 34 campus buildings – all while saving up to 500 tonnes of CO2 each year. 
In addition to a guided tour of the university's energy centre and new 135m3 fuel store, guests will be taken through a series of informative presentations from a panel of biomass specialists. These will cover the key benefits of biomass, considerations for developing an optimised system as well as an overview of the different fuel options available. They will also provide advice on the Renewable Heat Incentive (RHI) and valuable insight into the latest government policy announcements. 
The event will be hosted by Flogas Renewables – a leading provider of turnkey biomass energy solutions and fuel supply to the non-domestic sector. Greg Hilton, head of Flogas Renewables says: "This event is the perfect opportunity to get in front of the experts and learn how you could significantly save on energy costs, generate additional revenue and cut carbon emissions with biomass. We look forward to welcoming any business that's interested in future-proofing their supply and reducing overheads with a tailored biomass solution.  
"Given the event will come soon after the government's upcoming autumn spending review – guests will also be given timely advice on what any changes mean and what steps they should be taking to get the most out of financial incentives." 
Biomass is ideal for high energy users, particularly those who are off-grid and heavily reliant on costly fossil fuels, and provides a highly efficient, cost-effective and reliable energy supply for businesses.  A direct replacement for oil and gas, it can be used as and when needed, and can be integrated as part of a Combined Heat and Power (CHP) solution, a district heating system or alongside other renewable technologies. However complex your project, biomass heating systems can be tailored to meet your business's exact needs, for best outputs, savings and returns.
To learn more, and to book your place at this year's free biomass event (3rd December, Cranfield University, Bedfordshire), please email: [email protected], call: 0116 264 4096 or register using our online form.