Awards
Flogas sponsors Heroes of Leicestershire Awards
26/04/2016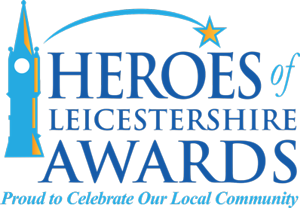 In a move to show its ongoing support for the local community, Leicester-based energy expert Flogas has revealed it is a proud sponsor of the Heroes of Leicestershire Awards 2016. 
Headquartered in Syston, Flogas has more than 30 years' experience in providing a diverse range of energy solutions to homes and businesses across the UK. This encompasses everything from domestic and commercial LPG supply, right through to LNG (liquefied natural gas), renewables and its newly launched mains gas offering for businesses. The company is set to sponsor the Armed Services Award category, which recognises the achievements of military branch members who have shown exceptional dedication, bravery or success in their posts. 
Reena Mistry, customer marketing manager at Flogas, says: "With our headquarters in Syston, the heart of the Flogas business is – quite literally – in Leicestershire. We're passionate about supporting the county, and there's no better way to do this than by celebrating the achievements of its people, so it's a true honour to be sponsoring the Heroes of Leicestershire Awards. As a company, we're committed to helping businesses and homes nationwide save thousands on their energy supply – and receive better service too. Sponsoring these awards is the ideal opportunity to spread this ethos among the people of Leicestershire, and raise awareness of how we can help them, too." 
Flogas' sponsorship of the awards follows the recent unveiling of its new commercial mains gas offering, which has been launched to provide businesses in the Leicestershire area and beyond with a highly competitive alternative to The Big Six – including transparent pricing, easy-to-understand bills and unbeatable customer service. 
Reena continues: "What we're seeing across Leicestershire and the UK as a whole, is that many businesses are needlessly throwing away hundreds, if not thousands, of pounds a year on their mains gas supply from major energy providers. Often they're putting up with below-par customer service from impersonal, international call centres, too. And worse still, some are completely unaware of how much money they are wasting, purely because they haven't shopped around or switched suppliers for several years. 
"Flogas' commercial mains gas arm was born out of the strong yet simple conviction that we can offer local and national businesses much lower prices and far greater customer satisfaction. Not only could businesses switching to us save as much as £2,000 a year, but they also benefit from their own dedicated personal account manager – all backed by three decades'-worth of energy experience."