Blog
Protecting Your Power from the Weather | Flogas
29/08/2019
Protecting Your Power from the Weather
The weather here in the UK is always unpredictable. There are few places in the world like Britain, in the respect that we receive all four seasons' worth of weather in one day. In some instances, the weather is so extreme, it causes electricity to fail. In July 2018, a series of power cuts caused a rollercoaster to seize at Thorpe Park, leaving visitors stuck on the ride.
Although many businesses have contingency planning in place for the likes of a power cut, the vast majority don't. When electricity ceases, so does their productivity. Having a back-up in place is crucial if you are going to prevent serious financial loss.
Across the country
In 2015 the destructive Storm Frank caused power outages to more than 40,000 power cuts. However, this was the cherry on top of the cake when considering the UK's relationship with power cuts. Back in 1972, the miners' strike, which caused a host of issues in relation to power shortages, continued for so long, a state of emergency was declared.
In Britain alone, there are 17,000km of electricity cables, requiring significant maintenance and continual repairs.
The most common types of power cuts in Britain are:
Transient fault: lasting only a few seconds. Power is automatically restored in the event of this temporary failure.
Brownout: reduction in mains power supply that can last for a few days (e.g. lowered light levels) and cause machinery malfunction.
Blackout: absolute power loss. Blackouts are costly, and difficult to bounce back from immediately.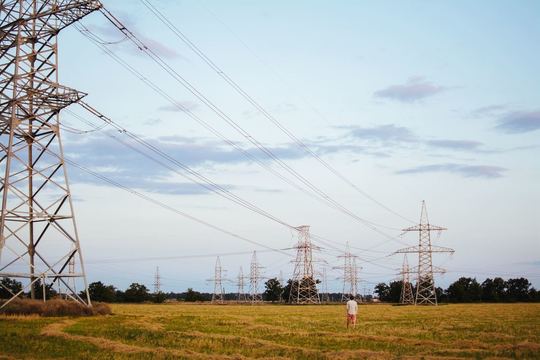 Although industrial strikes, such as the miners' strikers and the Ulster Workers' Council Strikes, have caused power shortages throughout the country, it is worth noting that between 2003 and 2012, 80 per cent of all power cuts were caused by the weather.
Business damage
Since virtually every business in the UK depends on some form of electricity in order to perform its day-to-day operations, it is worth assessing in what way power cuts can actually affect a business.
Although lengthy power outages may seem more drastic than one that only occurs for a few moments, the results can be equally as devastating. Take for example a graphic designer who had been working on major project, nearing the end, and the electricity cuts out. That initial loss of power for a computer, especially if it doesn't automatically back up, can result in hours, if not days' worth of work lost — starting from scratch is never something you want to do!
When a blackout or brownout occurs, you can expect to have your production operations disrupted for at least a day, if not longer. If your staff are employed, as opposed to working on a freelance basis, you still have to pay them, regardless of the length of the power cut. Furthermore, if you depend on an internet or telephone connection to be able to nail down sales, it is likely this form of communication channel will be affected as well.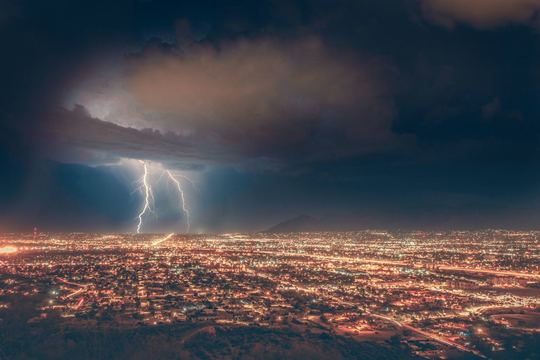 For a small business, downtime can cost approximately £800. For major national, or international, companies, however, downtime can prove catastrophic. In 2013 Google's electricity went off due to a power cut, costing them £100,000 each minute — £6m an hour. Unfortunately for businesses who rely heavily on an internet connection and power source, maintaining operations throughout a cut is no easy feat. Online sales can no longer be monitored, while staff are unable to respond to queries sent through.
A survey questioning IT professionals throughout the country found that 23% said an hour of downtime resulted in between £100,000 and £1m of losses. Downtime in regard to IT each year in the UK costs businesses £3.6m collectively. It results in approximately 545 hours of lost productivity.
The general formula to figure out the average cost of downtime each hour is:
Employee cost per hour x fraction of employees affected by the power cut x average revenue for each hour x fraction of the revenue that was affected by the outage
Is it worth the risk?
The priorities and methods of operating for one company will massively differ to that of another. If your business relies heavily on the use of computers and continual access to data then it is worth investing in an uninterrupted power supply (UPS) which runs off battery power if there is an outage.
Very few businesses in the UK operate without the use of the internet. In order to prevent a power cut bringing your business to its knees, invest in MiFi, which can act as a Wi-Fi hotspot during the likes of a power cut — giving your staff access to an ad hoc network.
Two of the most important aspects of developing a strong contingency plan, is that it is easy to implement, and it is appropriate to your business. Consider what is important when it comes to ensuring your business and once you have, build a team of staff who are fully aware of the process.