Industry News
Flogas signs landmark deals with SGN and Grain LNG
13/05/2016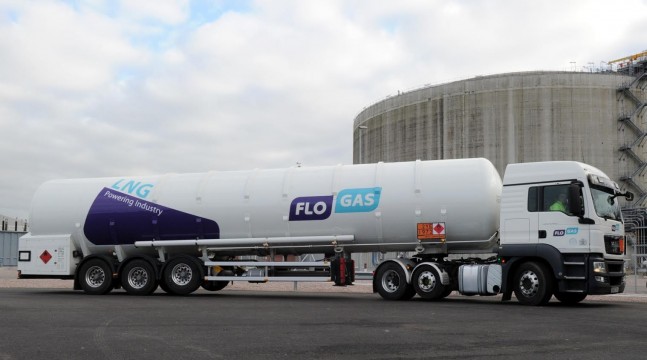 Flogas Britain, the UK's leading liquefied natural gas (LNG) provider for commercial industrial applications, has signed a landmark deal with gas distribution company, SGN, to supply LNG to an independent grid system that serves four Scottish towns lying outside the national gas grid.
Commencing on 1 May, the five-year deal sees Flogas suppling 10,000 tonnes of LNG a year to the system, that provides natural gas to Oban and Campbeltown in west Scotland, and Thurso and Wick in the north.
The deal, which is the first of its kind, will see Flogas supply LNG from the Isle of Grain that feeds directly into the SGN pipeline serving the towns. LNG was previously supplied from Avonmouth which, after 40 years of operation, has recently been decommissioned having come to the end of its natural life.
Joel Martin, Regulatory Finance Manager at SGN said: "With Avonmouth closing later this month, we had to find an alternative solution for our customers that are connected to the LNG-fed Scottish Independent Undertakings.
"Following a competitive tender, it was Flogas' pricing, infrastructure and professionalism that led us to choose them for our supply. They have an extremely well-developed LNG network, are market leaders, and we trust them completely to provide us with an uninterrupted supply of LNG at a competitive price."
Head of Sales at Flogas, Rob McCord, said: "We're delighted to be working with SGN . The deal will see two large, successful companies coming together to fill the gap created by the Avonmouth closure.
"We've invested heavily in LNG, spending millions on a new fleet, a specialist LNG team, and dedicated LNG fleet scheduling. The result is that we have the most comprehensive LNG network in the UK.
The supply to SGN will also be greatly enhanced by an agreement Flogas has just reached with Grain LNG, a subsidiary of National Grid. The agreement has seen Flogas secure 1,000 commercial slots at the Grain LNG facility, making it the largest ever commercial slot arrangement signed by Grain LNG.
The agreement follows the announcement last November that Flogas was given the honour of 'first fill' at the Isle of Grain LNG terminal.
McCord concluded: "Our relationship with Grain LNG and National Grid is going from strength to strength. This slot agreement will allow us to build on our current successes, and continue to innovate and lead the LNG sector.
"It strengthens our infrastructure further, providing additional reasons for customers like SGN to work with us."
For more information on Flogas LNG click here.