General
Future of Local LPG Supply Secured as CAMGAS is Acquired by Flogas Britain
11/08/2017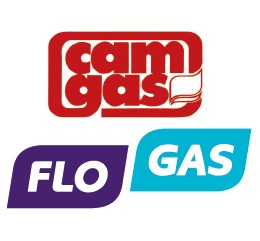 Cambridge bottled gas dealer, CAMGAS, has confirmed it has been acquired by national energy specialist Flogas Britain. The deal will give customers across Cambridgeshire access to reliable, cost-effective gas supply direct from Flogas, one of the UK's leading LPG (liquefied petroleum gas) suppliers.
Family-run CAMGAS has been serving homes and businesses in Cambridge for more than 40 years, providing fires, stoves, heaters, BBQs and a range of bottled gas for heating, cooking and leisure. With owners Ruth and Barry Davies looking to retire, Flogas' team of local energy experts has taken over operations, but will work closely with Ruth and Barry, to ensure customers can continue to rely on top-quality gas supply, competitive prices and excellent service.
As part of the deal, the CAMGAS site, which is located on Barnwell Road, close to the city's airport, will sell Autogas at the discounted price of 49.9p / litre.
Ruth Davies explains: "We have been looking at easing ourselves into retirement for some time so cutting a deal with a nationally acclaimed supplier like Flogas was something we couldn't resist. This deal will ensure our customers continue to receive the highest level of service along with attractive, competitive prices.
"We currently serve Cambridge and outlying rural areas, but with Flogas on board we now have plans to extend our service into areas further afield such as Bury St Edmonds.
Ruth concluded: "We would like to thank everyone for their tremendous loyalty stretching back over many years and we look forward to playing a proactive role in advising Flogas in the best interests of our customers."
Part of FTSE-listed DCC Energy, the leading oil and LPG sales and distribution business in Europe, Flogas is one of the UK's top LPG, LNG and mains gas providers. Flogas has more than 30 years' experience providing reliable off-grid energy to homes and businesses across Cambridgeshire – and with more UK depots than any other supplier, offers fast, free delivery.
Lee Gannon, Flogas managing director, says: "We're very pleased to have added CAMGAS to the Flogas family. Ruth and Barry have built a wonderful reputation with their customers over the years, and we're proud to have them on board as we continue to provide their customers with the very best service and expertise.
"This is an exciting time for Flogas Britain in Cambridge and elsewhere. Deals such as this one with reputable, committed and experienced bottled gas companies, form a crucial part of our ambitious programme for extensive, national coverage, and will ensure we remain local and national energy experts in 2017 and beyond."
For further information and bottled gas orders, ring Ruth or Barry on 01223 214747.
* Price correct at time of publication and is subject to change.