Whisky distilleries take their turn in the legislative queue
17/02/2020
As governments and legislators battle to improve air quality, the UK is playing its part in rolling out the EU's Medium Combustion Plant Directive to curb harmful emissions.
Flogas Britain takes a look at the implications of this legislation for the UK whisky industry and discusses how the switch to cleaner fuel has enabled Scottish distillery Tamnavulin to not only reduce its emissions, but reap big cost savings.
A chief component of Scotland's food and beverage exports, over one hundred million cases of Scottish whisky are distributed across the world annually. The growth in the industry and the sheer volume of production has seen whisky distilleries in the UK become significant users of energy.
For centuries the recipe and method of production has hardly changed. However, as the industry begins to adopt more sustainable practices and consumers become increasingly concerned about the provenance of their products, there's a shift in the energy sources used to power the distilleries.
Governmental legislation around environmental protection is also driving change, with the implementation of actionable and enforceable targets. The most recent of these in relation to whisky production is the Medium Combustion Plants Directive (MCPD).
The legislation in brief
The purpose of the MCPD is to limit harmful emissions being vented to the atmosphere from boilers and other stationary combustion plants in the 1-50 MWth (thermal megawatt) range – that is, those plants which are considered to be of "medium" size.
The MCPD will regulate the concentration levels of sulphur dioxide (SO2), oxides of nitrogen (NOx), and particulate matter (PM) within process exhaust gases, as well as laying down rules to monitor emissions of carbon monoxide (CO). The limits on the levels of pollutants that these plants can emit depend on their type, size, age, fuel selection and annual operating hours.
It is estimated that when fully implemented across the UK, these limits will provide a 24% reduction in SO2 and 9% reduction in NOx emission targets the country will need to meet to comply with the UK's 2030 national emission ceilings.
Signed into law in 2017, the MCPD regulation covers all fuel types and sets out specific Emission Limit Values (ELVs) most plants must meet by 2025. It also means that all new-build production facilities – those put into operation on or after 20th December 2018 – now need a permit before commencing operations.
In addition to setting emissions limits, the directive makes provision for the formal inspection of plant facilities at defined intervals, with smaller medium-sized plants (1-20 MWth) being inspected every 3 years, and larger ones (20 – 50MWth) tested annually. Failure to meet required deadlines and processes could result in penalties for non-compliance
Existing plants may not require permits and testing for a number of years yet, however companies are starting to recognise the benefits of converting their combustion energy sources now – not only to ensure future compliance, but also due to the significant operational cost savings.
Implications for whisky distillers
Whisky distilleries are large users of energy. A review undertaken by the research team at Energy Voice, estimated that Scotland's 122 Whisky distilleries consume almost the same amount of energy each year as 250,000 British households.
For such an energy-intensive industry, the need to reduce carbon emissions is paramount in order to comply with the MCPD, but for distilleries, cutting costs is also high on the agenda.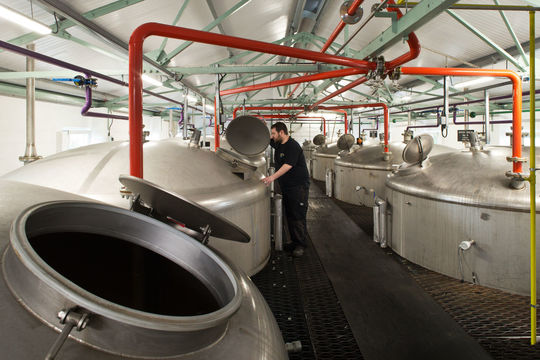 Increasing energy efficiency can play a big part in that, given that energy costs are among the top three outlays for distillers alongside wheat/malted barley and salary costs. The larger the operation, the more energy-intensive its requirements, but, the greater the opportunity for cost savings by switching to a more efficient fuel.
Traditionally distilleries have relied on heavy fossil fuels for the majority of their energy – 90% of which is used to generate steam for use in the distillation process.
Given that the majority of Scottish whisky producers are located in remote regions which are off the national energy grid, alternative fuel options must come with absolute reliability of supply, in addition to the cost and environmental benefits. With renewables unable to supply the levels of energy needed, distillers are switching to liquefied petroleum gas (LPG) or liquefied natural gas (LNG).
Tamnavulin makes the switch                                                                                              
It was with the multiple benefits of shifting away from Heavy Fuel Oil (HFO) that the Tamnavulin distillery, owned by Whyte & Mackay, made the decision to transition to the more cost-effective, cleaner fuel solution that is liquefied petroleum gas (LPG) from Flogas Britain.
The Tamnavulin distillery has been operational since 1966 and produces over 4 million litres of single malt whisky per year in the heart of Speyside, Scotland. In addition to the need to drastically cut emissions to comply with the MCPD, the distillery was keen to take advantage of fuel cost savings, but also needed to ensure guarantee of supply. Tamnavulin approached leading off-grid energy supplier, Flogas Britain, to understand how switching to gas could reduce their emissions levels without impeding operations.  
Flogas assessed the company's fuel requirements and determined that LPG, supplied in bulk, would meet their need to comply with the new legislation, and deliver significant cost savings.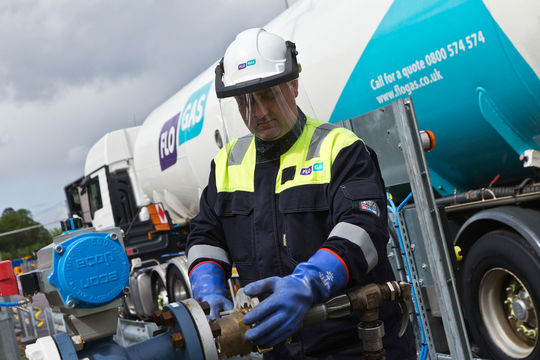 LPG is a lower-carbon alternative to oil with at least 20% lower carbon intensity. Much cleaner burning, it generates far less CO2, SO2, NOx and PM into the atmosphere. However, in addition to reducing Tamnavulin's emission levels, Flogas' in-house special project team needed to ensure a dependable, uninterrupted energy supply to the distillery. This was done by designing a bespoke gas storage system to house the bulk LPG, installing a 30T mounded gas storage tank, along with the necessary pipework. With the new storage system reassuringly supported by Flogas' extensive depot network – the largest in the UK – Tamnavulin can be confident of a constant energy supply.
Results from the switch to LPG were impressive. Tamnavulin experienced a reduction in carbon emissions of 19.7%, and when compared to a similar distillery operating on HFO, Tamnavulin SO2 levels were 767 times lower, NOx 3 times lower and PM 269 times lower.
"We approached Flogas as we knew that as the energy experts, they would be able to advise us of the environmental and cost benefits we could enjoy from switching fuels", said Andy Jardine, Malt Distillers Engineering Manager, Tamnavulin. "As a business it essential for us to go beyond the required environmental standards and not only have we achieved significant emissions improvements but we have reduced our fuel bill as well. We were happy to select Flogas as our partner having seen their track record in delivering similar projects for others in the industry."
Having drastically reduced their carbon footprint and other emission levels, Tamnavulin now rest easy knowing that they are fully compliant with the MCPD and that they are reaping the cost benefits from switching to LPG.