Industry News
Bio-LNG for Our Customers | Flogas
03/09/2019
Bio-LNG for Our Customers
Here at Flogas Britain, we are major suppliers of both LPG (liquefied petroleum gas) and LNG (liquefied natural gas). We are proud to announce the latest addition to our stock. We have now added Bio-LNG, existing as the UK's inaugural Bio-LNG energy solution, catering for off-grid commercial, transportation and industrial operations.
Already on offer, Bio-LNG is most suitable for companies who are conducting energy intensive activities. It is particularly useful for those in the industrial, manufacturing, or transport industries. Bio-LNG is scientifically proven to be more environmentally friendly than any alternative off-grid fossil fuel. So, for those companies who choose to switch to Bio-LNG, you can expect to reduce your carbon emissions by around 80 per cent*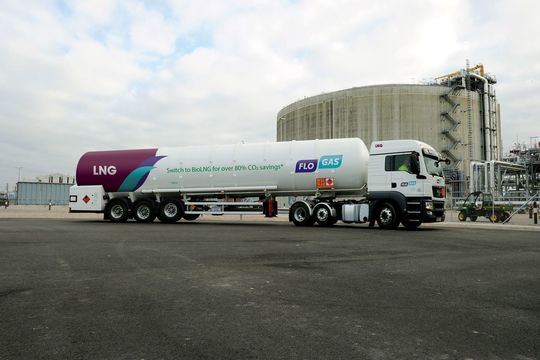 Our pride in announcing the fact we are able to offer up Bio-LNG is timely, considering we have recently unveiled our 2040 vision. We're aiming that, within the next 20 years, we will be able to offer our customers 100 per cent renewable energy.
David Taylor, our Head of Corporate Affairs and Innovation said: "Adding Bio-LNG to our off-grid energy supply is a real step-change for the business and shows just how serious we are about building a lower carbon future for the UK. Whilst this renewable biogas is already in its infancy across the transport industry, we're the very first to bring it to off-grid commercial and industrial companies – and we're delighted to be leading the way.
"We already supply tens of thousands of tonnes of conventional LNG each year for industrial use, but as the UK moves towards a commitment to cut emissions to 'Net Zero' by 2050, Bio-LNG is perfectly placed to fuel industry. Not only does it provide a reliable, powerful and abundant fuel source, it will radically improve a company's carbon footprint too. This is a major draw, as it helps businesses meet strict government carbon and pollutant reduction targets."
Bio-LNG is similar to LNG, with the same chemical makeup. However, it is more sustainable, being created during the AD (anaerobic digestion) process. The AD process is the breakdown of matter, including animal waste, food, and sewage, into methane-rich biogas. The gas which is produced, not only contains fewer damaging pollutants, it is also lighter in carbon emissions.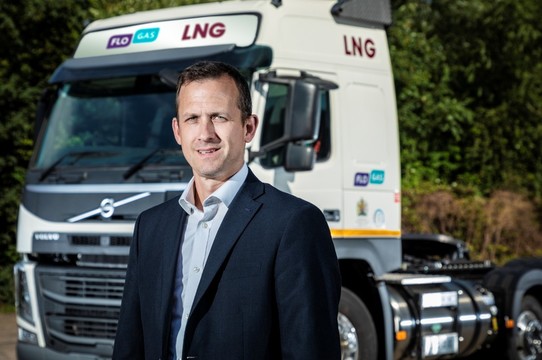 David Taylor goes on to mention: "The good news is, businesses already running their operations using LNG can switch to Bio-LNG instantly. By using certified Bio-LNG on a mass balance basis, there's no need for set up changes or costly downtime, and businesses can enjoy immediate carbon savings. Green gas is injected into the grid as biomethane – sourced mainly from Anaerobic Digestion plants – with each unit displacing the equivalent amount of conventional gas. We then provide customers with green gas certificates, which track the biomethane through the supply chain, providing certainty from production to end use."
Bio-LNG isn't just available for businesses using gas. It is also on offer for those using alternative fuels, helping companies throughout the nation reduce their carbon emissions. We offer a bespoke service to everyone looking to make the transition, including an expert tech team and individually designed installation service.
"At Flogas we're so convinced by the benefits of Bio-LNG that we've just added new Bio-LNG trucks to our own fleet. These trucks are just one of many positive steps the business is taking, as we move towards a cleaner, greener future." – David Taylor.
If you're looking to discover more about the benefits of Bio-LNG and how we can assist your business, contact us today or find out more by clicking here.
*NGVA